Offshore/Blue Water Fishing
Winter Fishing at the Midnight Lump in the Gulf of Mexico
(January – March) – Just 18 miles south of the Mississippi River, The Midnight Lump is an enormous salt dome formation that rises from the bottom of the Gulf of Mexico to crest about 200 feet below the surface and covers approximately 2 square miles. During the winter months, congregations of baitfish swarm here, bringing in trophy Yellowfin Tuna, Wahoo, Blackfin Tunas, Mako Sharks, and other species, which are chummed up to the back of the boat for anglers to catch! (6 anglers per boat)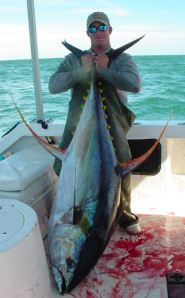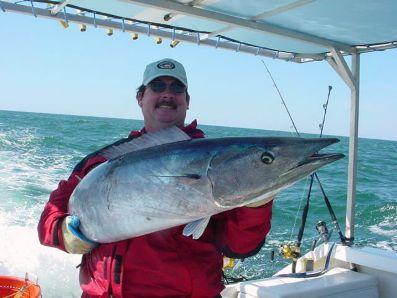 Offshore Bottom Fishing at the Rigs
Louisiana has over 4000 rigs and floating platforms scattered off its coast throughout the Gulf of Mexico. Quality Red Snapper (seasonal), Grouper, Amberjack, Cobia/Ling, Mangrove Snapper, Vermillion Snapper, Triggerfish, and other species feed and gather below these structures providing anglers with great fishing! (6 people per boat)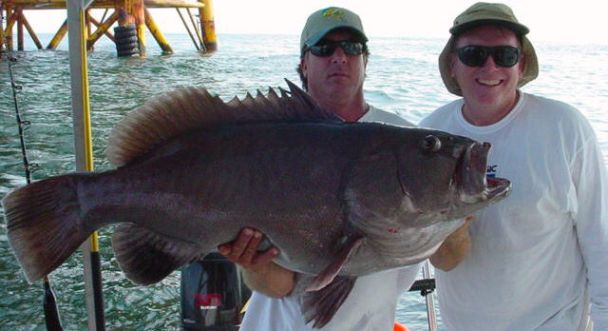 Fishing at the Floaters and Fishing the Rip Line
(April – November) – Louisiana's many floating platforms (floaters) as well as miles of Rip Line in the Gulf of Mexico allows anglers to catch Yellowfin Tuna, Dolphin, Wahoo, Swordfish, and Marlin in better weather and calmer seas! (6 people per boat)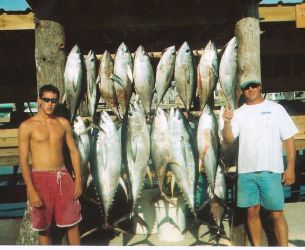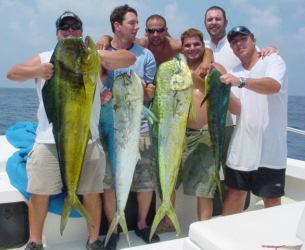 Shark Charters
Year round, Louisiana's waters and the Gulf of Mexico are filled many varieties of sharks including, but not limited to, Mako, Hammerhead, Sand Tiger, Bull, Black-Tip. For anglers who love excitement and action, fishing for shark is the perfect sport fishing adventure. The fillets are good to eat too. (Year round/ Mid-March –April).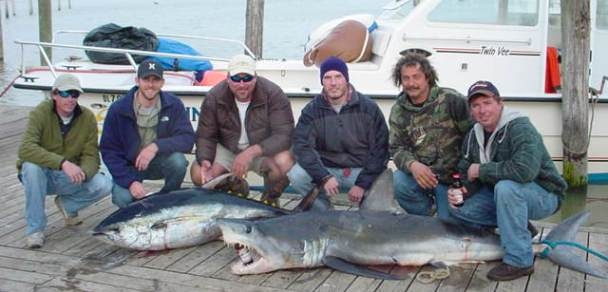 Call Today For Availability...
(504) 475-7368 [RENT]
or
EMAIL US
.