Captain Troy Wetzel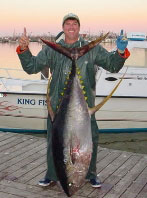 Captain Troy loves what he does, does what he loves! He has loved fishing and hunting since he was a small child. For years, Captain Troy aspired to play professional football. In high school, he attended and played football for the power-house John Curtis Christian School. In the mornings before school, he would go crabbing, and in his free time he would fish, run gill nets, and shrimp. After many colleges scouted him for football, Captain Troy chose to attend and play football for Tulane University so that he could stay close to his family and friends. After graduating from Tulane, he got injured at try-outs with a national football league team.

Immediately, Captain Troy bought a boat and began fishing. He was chartered by a group of spear-fishermen from the Hell-Divers Spear-fishing Club to go out to the rigs in the Gulf of Mexico to spear fish. Captain Troy was intrigued by the sport of spear-fishing. He tried it, and got hooked! As a superior athlete, he worked diligently to become an experienced scuba diver and master spear-fisherman. While taking out dive charters, he obtained his 100 Ton Masters Captain's License from the United States Coast Guard. Then he built a new custom 42' by 18' fishing and dive boat, tough enough to handle the roughest Gulf seas and perfect for his offshore charters and dive trips.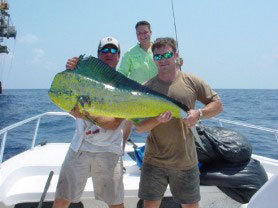 Captain Troy has spent more than 25 years perfecting his skills as an offshore fisherman, fishing guide, and top-notch spear-fisherman. He holds state and world records for fish he caught personally, and professionally from his boat. He has never been late for a charter or missed a day a work. Again, Captain Troy loves what he does, and does what he loves!

Captain Troy owns Louisiana Offshore Fishing Charters & Extreme Fishing, LLC. He runs (3) Guided Offshore Charter Boats in his fleet. The first is a 36' Yellowfin, K3 , with (3) Yamaha 300 Engiines; and the second is a 36' Twin Vee with Pilot House, Kingfish II, with (3) Suzuki 350 Engines. It has a small cabin and large covered deck to keep anglers protected from the elements as well as beanbag chairs for additional comfort.

And finally Captain Troy's third vessel which is perfect for overnight charters! It is a 42' x 18' Sintes custom fishing boat.. This vessel has a cabin with queen bunks, air conditioning & heating, a private bathroom/head, microwave and barbecue pit, which allow anglers to relax in comfort and style. Additionally, it is equipped twin 450 c-series Cummins' inboard engines and state of the art electronics and equipment.

All three vessels are fast, clean, and fitted with the finest equipment.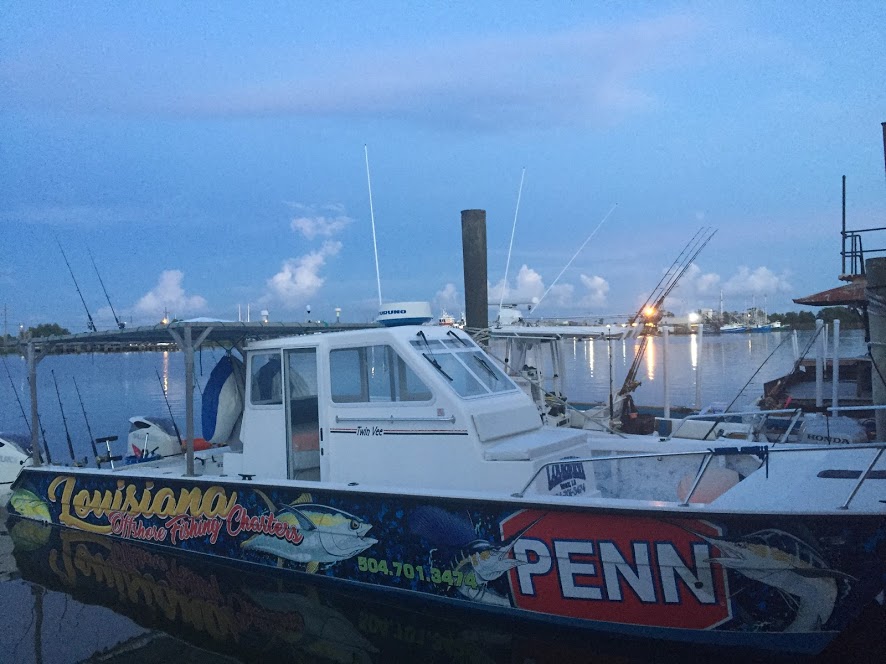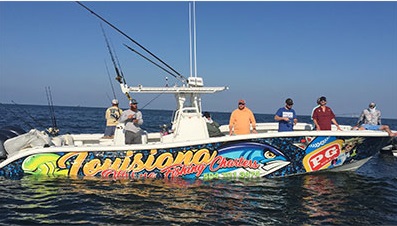 Captain John Duplass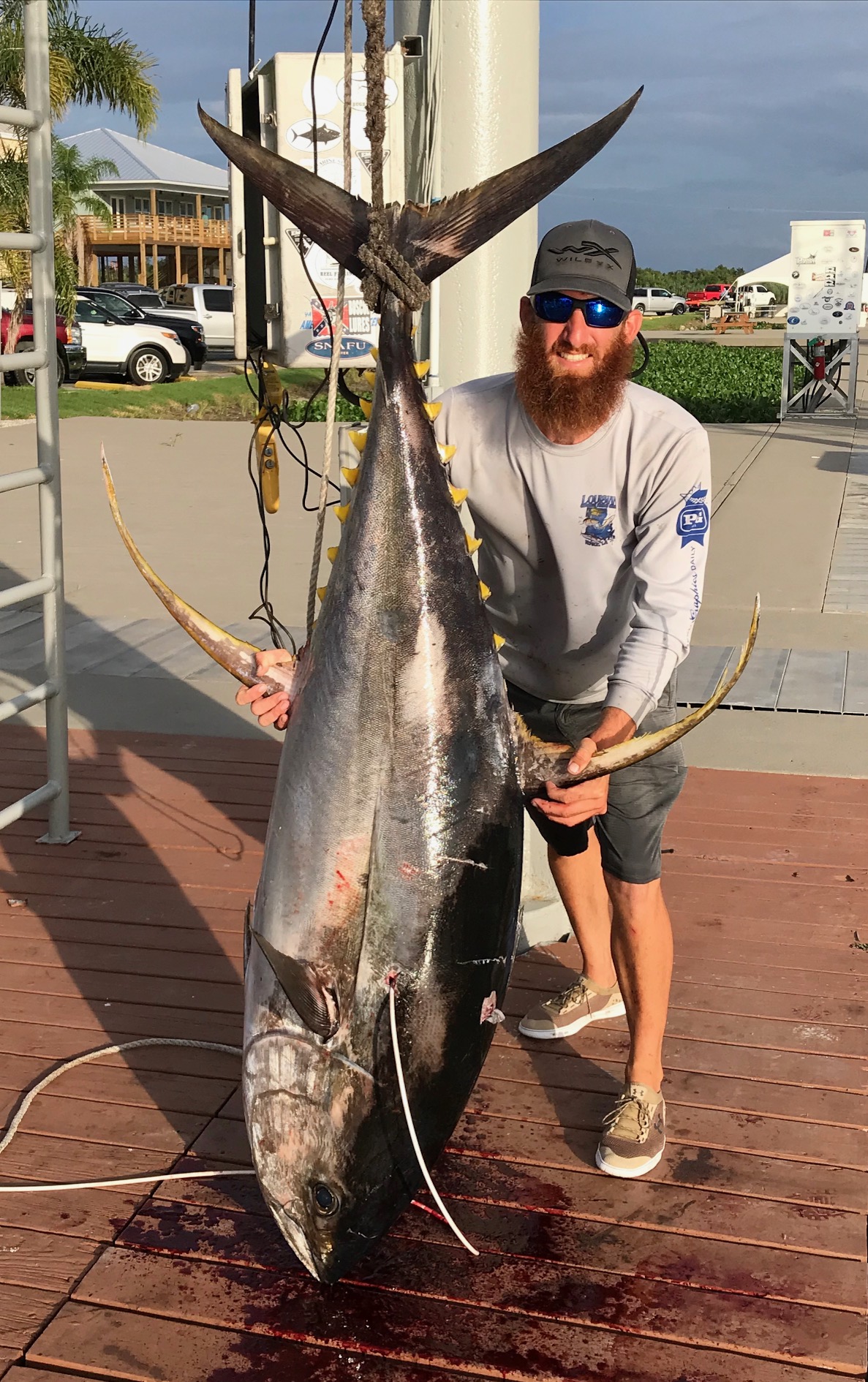 Captain John has grown up in South Louisiana. Since he was a small boy, he has been an avid fisherman. His first memory of fishing Venice was when he was 4 and went fishing with his dad. He attended and graduated from Holy Cross High School.

Because of his deep passion for fishing, Captain John decided that after graduation he would begin working in the charter fishing industry, making a living doing what he loves.

Captain John spent more than 5 years working with other captains, deckhanding, and learning everything he could about charter fishing, the Gulf of Mexico, and its fisheries. During that time, he married his high school sweetheart, Katie, and they have a son, Hunter, who shares his love and passion for fishing.

In 2014, Captain John became a licensed charter fishing captain. He has worked with Louisiana Offshore Fishing Charters since that time. He fishes both Offshore and Inshore, and absolutely enjoys sharing his passion for fishing with his clients!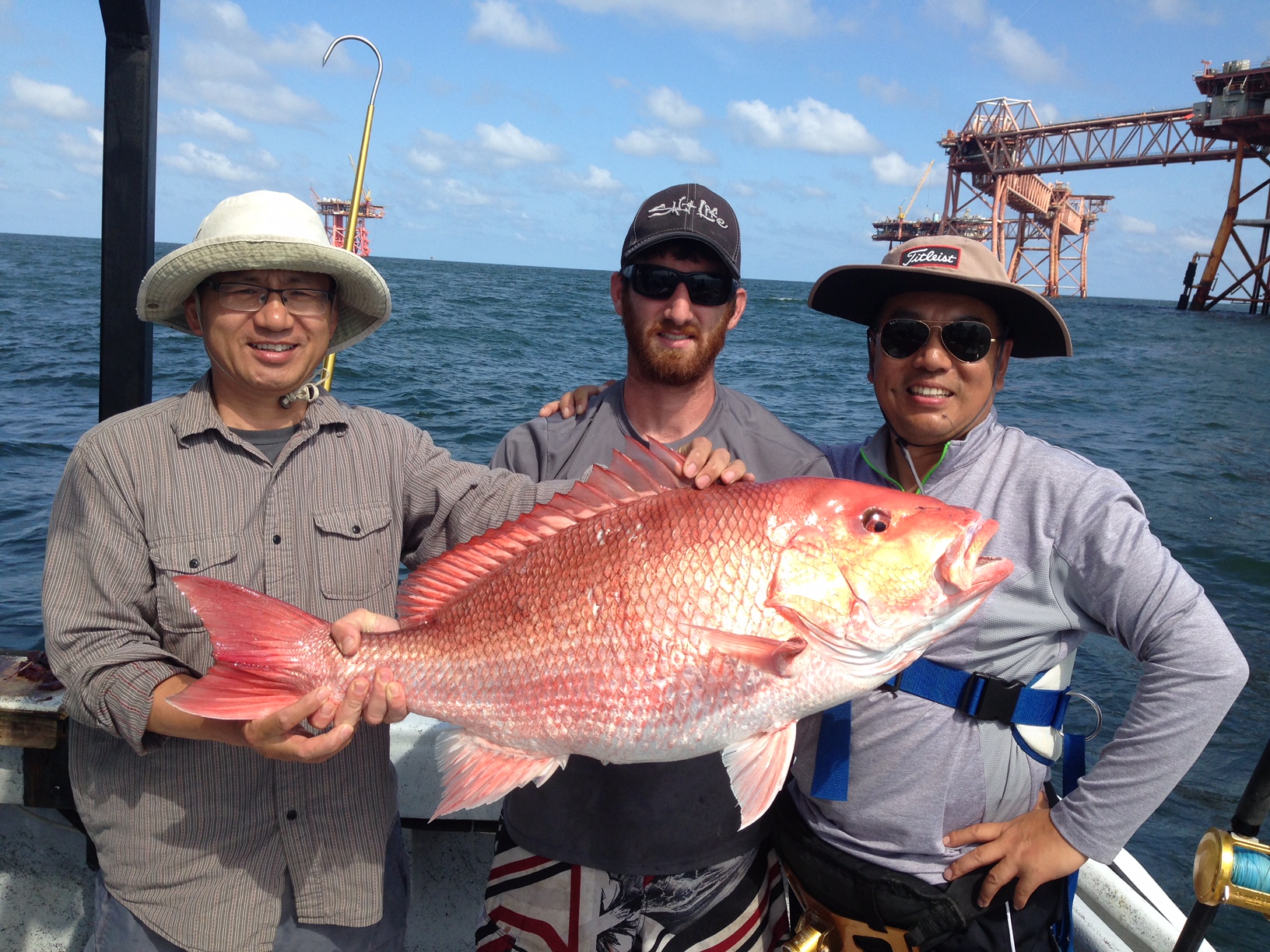 Captain Andre Boudreau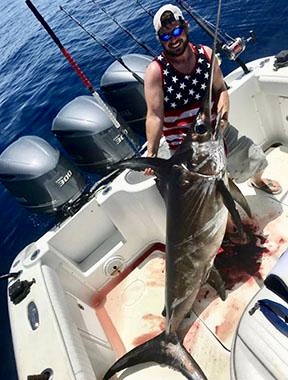 Captain Andre has been fishing and hunting in South Louisiana his entire life. He attended Baylor University, but he realized that he was too far away from his passion and love of fishing. So he returned to Louisiana where he attended and graduated from University of Louisiana, Lafayette, in 2008. After graduation, Captain Andre returned back home to pursue his true dream profession, Offshore Fishing.

Captain Andre has fished all over both South and Central America waters. He learned outside skills and combined that knowledge with his own techniques, making him an exceptional angler.

He often travels to fish Offshore Tournaments, recently winning in both Billfish and Tuna classifications. When he is not offshore fishing, Captain Andre can be found fishing inshore, deer hunting, and duck hunting. He truly is a Southern Sportsman with a passion that shows in all of his outdoor pursuits.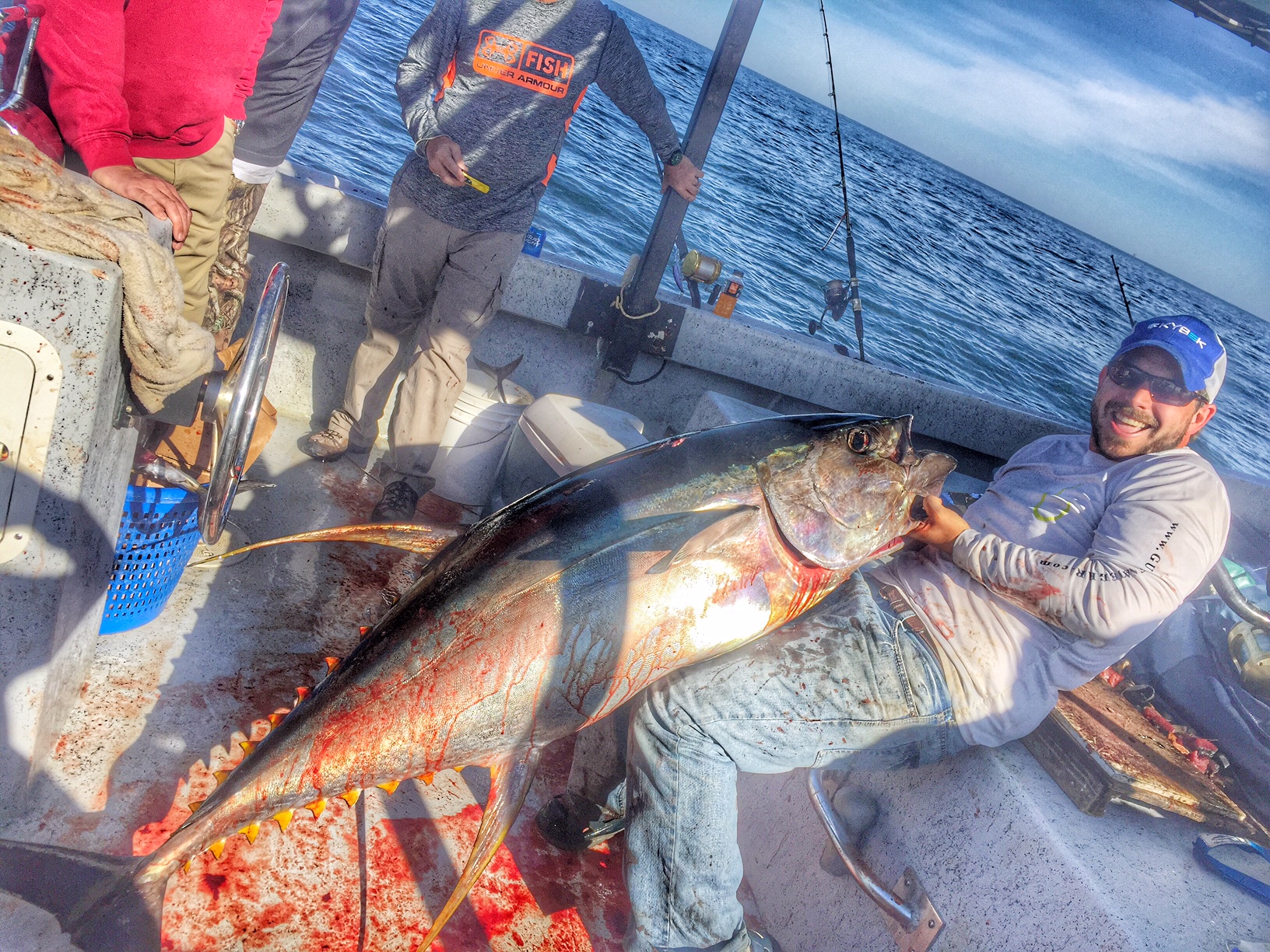 Captain Hunter Caballero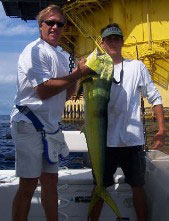 Captain Hunter grew up in Lakeview in New Orleans. He loved baseball, and after high school, he went to Delgado Community College to play. While at Delgado, he started working as a deckhand in Venice on the weekends and in his free time. He had never fished blue water and offshore, but he grew to love it. Realizing his baseball career was coming to an end, he started working more.

Then Hurricane Katrina hit Venice. Captain Hunter moved to Destin, Florida, where he immediately began working as a deckhand. Though he enjoyed the beaches and sunshine, offshore fishing was not the same. He missed fishing out of southeast Louisiana.

Captain Hunter returned to Louisiana for the 2006 Winter season. He aggressively worked with the best captains in the industry and has mastered offshore and blue water fishing. Captain Hunter obtained his 6 Pack Captain's License from the United States Coast Guard as he kept perfecting his skills and learning new tricks of the trade. He seized the opportunity, and the rest is history, so to speak. He is an exceptional captain known for his patient demeanor and defined by his unparalleled capability to hone in on giant Yellowfin tuna.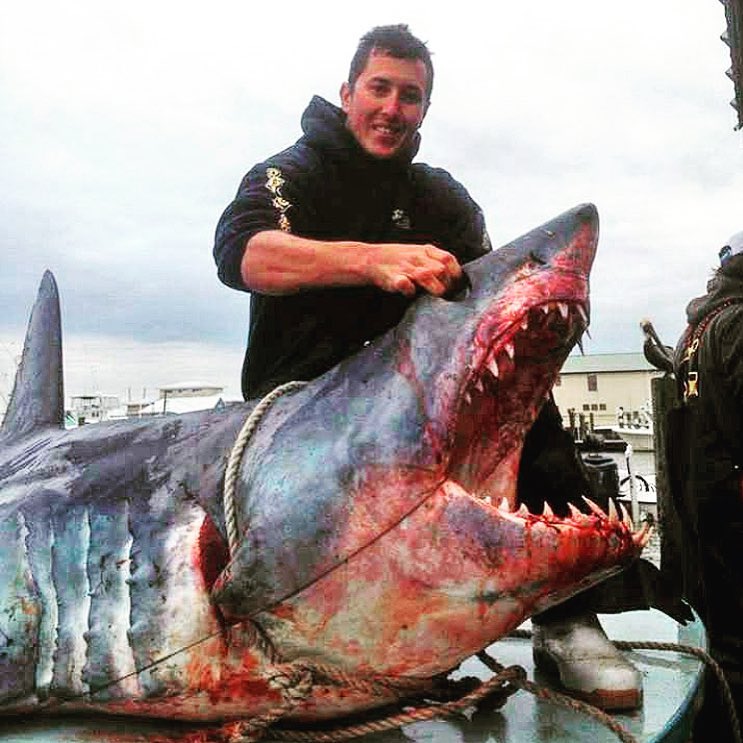 Captain Hunter owns Paradise Outfitters and operates his charter out of a passion for Sport-Fishing and desire to share legendary fishing expeditions with his clients. He has 4 Offshore Vessels in his fleet including (1) 42' Catamaran; (2) 41' Catamarans; and a 36' Yellowfin.

He has 14 years of experience fishing out of Venice, Louisiana, and he is well accomplished in the professional angling world. He holds the state record for Big Eye Tuna and was the mate who boated the State Record Yellowfin Tuna (caught by Captain Scott Leger). His expertise spans many Sport-Fishing disciplines from catching bait and bottom fishing to big game trolling and kite fishing.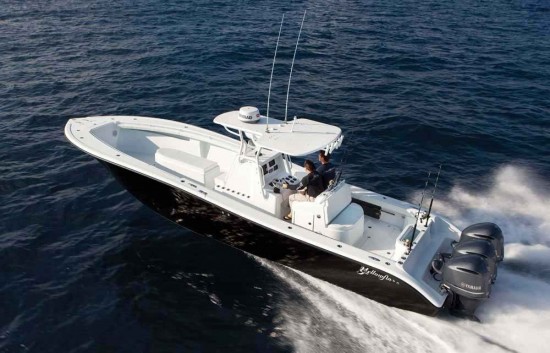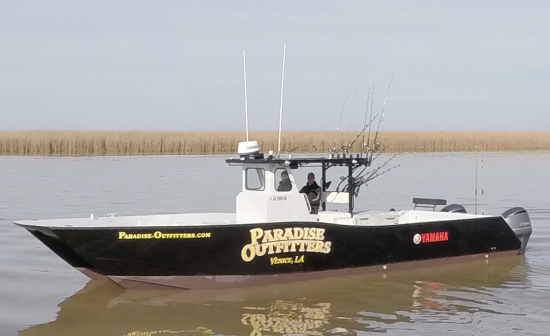 Captain Scott Leger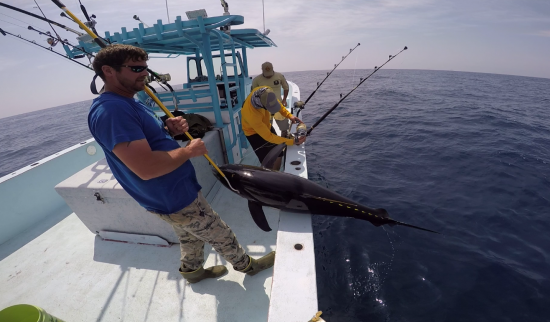 Captain Scott Leger is a native of Rayne La. who has been fishing professionally for many years.

Captain Scott has been fishing in Venice, Louisiana, since 2003, starting out with Strike Zone Charters until his found his place with Paradise Outfitters. His career began as a deckhand followed by working his way to the top as a Captain.

During Scott's first year running as Captain of the Strike Zone on March 18,2005, he caught the Gulf of Mexico State Record Tuna weighing in at 240 lbs 3 oz with Captain Hunter Caballero by his side as his deckhand.

Captain Scott has worked with Paradise Outfitters since hurricane Katrina and continues his success year after year as an experienced well-knowledged Captian. He is a seasoned veteran and is guaranteed to give the trip you desire with great outcome and outstanding customer service from start to finish.

He runs a classic 41' custom catamaran, which he designed, in Paradise Outfitters' fleet. It is a pure fishing machine designed specifically to fish the Gulf of Mexico for big game. It is an all aluminum hull is indestructible, fast, and seriously stable. Powered by twin 2012 Yamaha 350HP four stroke V8 engines, this vessel is capable of speed up to 50knts. The extra wide transom provides plenty of room for stand up fishing and was designed to keep customers dry in heavy seas. The latest SIMRAD electronics have been installed to maximize this vessel's fishing capability.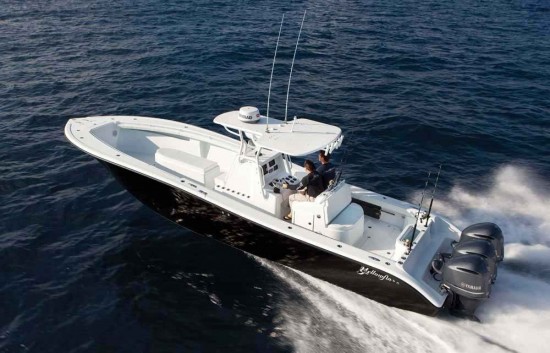 Captain Rene Luminais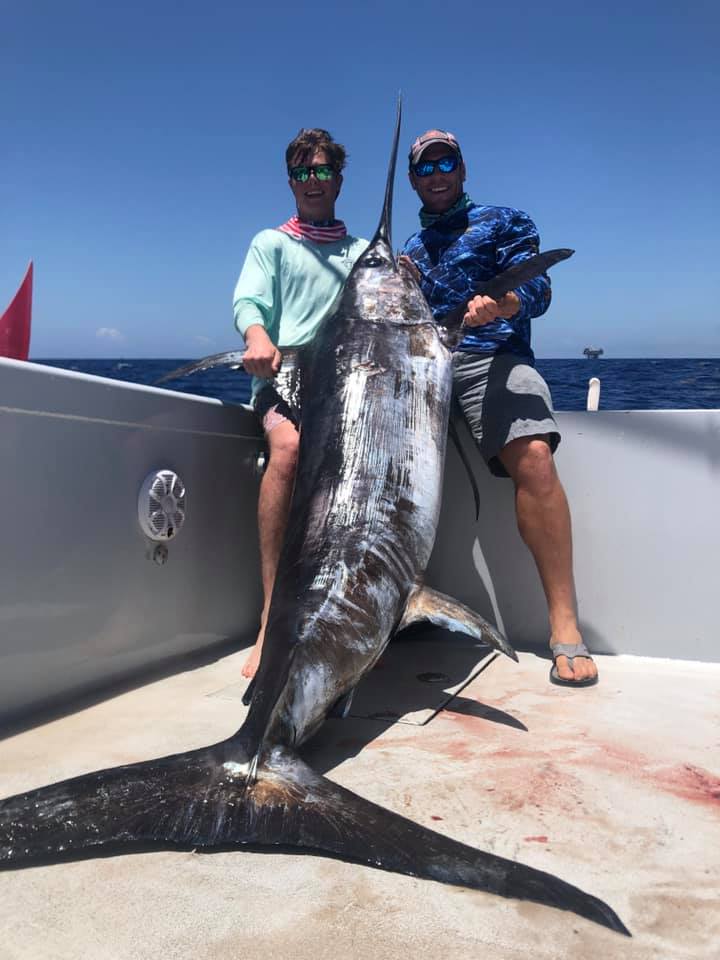 Captain Rene Luminais has been part of the Paradise Outfitters crew for numerous years. He is an experienced Venice, Louisiana, fisherman who specializes in catching Yellowfin Tuna Wahoo. He knows how to find the fish when the "going gets tough".

Captain Rene operates the 36' Yellowfin for Paradise Outfitters.
Captain Eddie Burger
Captain Eddie grew up in Slidell, Louisiana, and began working as a fishing guide at age 20, while he was attending the University of New Orleans.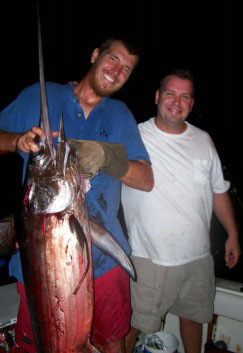 After graduating from college, he realized that he was passionate about fishing and wanted to pursue a career in fishing. So he obtained his 6-pack captain's license from the United States Coast Guard and became a full-time offshore/Blue Water fishing guide in Venice, Louisiana. Captain Eddie purchased a 36 foot Palmetto with twin 250 Yamaha engines, which handles well when he travels miles out into the Gulf of Mexico.

He loves what he does, and it shows! His favorite fish to catch are fighting freight-train 200 pound Yellowfin Tuna, whopper-sized 100 pound Wahoo, and super-sized 300 pound Swordfish.

Captain Brittin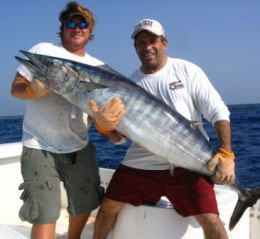 Since his early childhood, Captain Brittin has loved fishing and hunting. Growing up in South Louisiana, he fished year round on the weekends, and during the spring and summer months, he stayed on and fished from his family's houseboat kept at the Chandeleur Islands. As he got older, he pursued big game saltwater fishing in Mexico, Costa Rica, and the United States.

Captain Brittin's respect for the fabled Redfish and Speckled Trout of the Louisiana marshes led him back to Venice, Louisiana. When he was 18 years old, Captain Brittin managed a large corporate fishing lodge on a movable barge in Breton Sound. There, he developed expertise in wade fishing and finding the big speckled trout, cobia, and redfish around the numerous oil rigs in the Gulf of Mexico.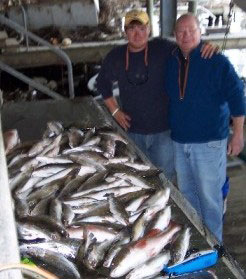 Captain Brittin earned his United States Coast Guard Captain's license soon thereafter and began running inshore charters from Venice on his 24 foot Pathfinder Tournament Edition, powered by a 250 Yamaha Four-Stroke engine. He uses only the finest Shimano rods and reels, has a full tackle box of varied lures, and always has live bait when available.

Whether catching an 18 pound Redfish on a fly rod or pitching live croakers to monster speckled trout, the richness of fishing out of Venice, Louisiana, is apparent on early morning trips with Captain Brittin. You can catch many different species of fish in every month of the year in South Louisiana's marshlands and the nearby Gulf waters, including but not limited to Redfish, Speckled Trout, Flounder, Drum, and Sheephead. Captain Brittin's enthusiasm and love for fishing coupled with his knowledge and skills make him an excellent inshore fishing guide.