Inland/Marshland Fishing
Inshore Fishing
The Marshlands of Southeast Louisiana's calm waters have an abundance of Redfish, Speckled Trout, Flounder, Drum, Sheephead, and many other varieties for anglers to catch! (3-4 anglers per boat).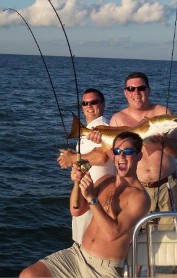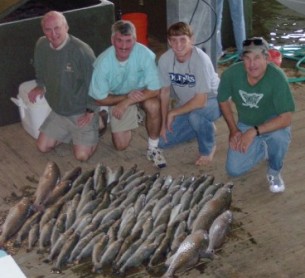 Bow Fishing
Fish the shallow inland waters of Southeast Louisiana from an airboat at night with a bow instead of a rod! Shoot Redfish, Flounders, Black Drum, and Alligator Garfish! (4-6 people per boat).

Call Today For Availability...
(504) 475-7368 [RENT]
or
EMAIL US
.